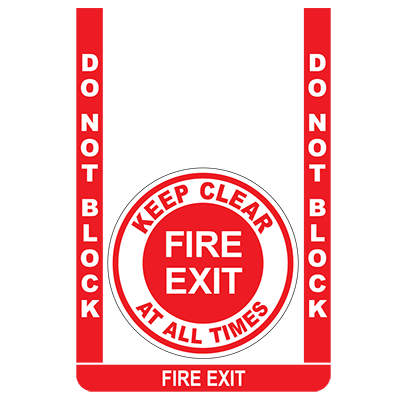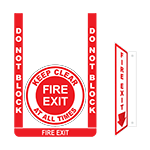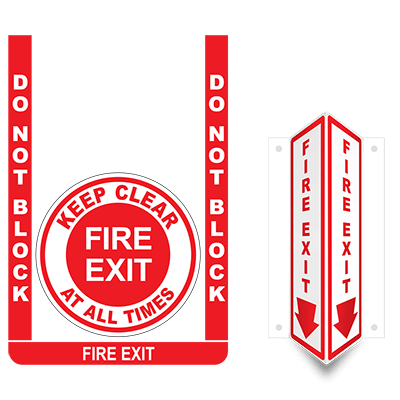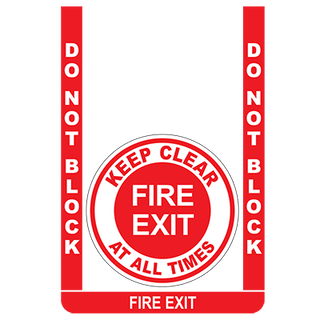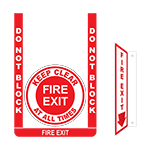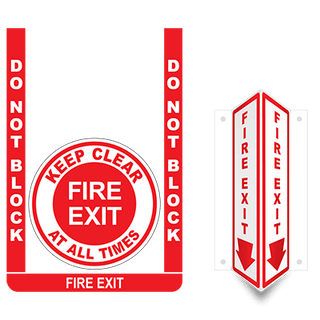 Successful pre-order.Thanks for contacting us!
Glow in the Dark Fire Exit Bundle
Free shipping for online orders over&nbsp
$175.00
Clearly guide personnel to exits in blackouts, power outages, and other low visibility situations. This kit is compliant with OSHA 29 CFR 1910.34(c) for defining an "exit route" and 29 CFR 1910.37(b) for lighting and marking exit routes.
KIT DETAILS
One 457.2 mm diameter glow-in-the-dark circular laminated floor sign
Two 63.5 mm x 914.4 mm glow-in-the-dark lines
One 63.5 mm x 609.6 mm glow-in-the-dark line with rounded corners
One optional 2 way (101.6 mm x 457.2 mm) or 3 way (190.5 mm x 304.8 mm) glow-in-the dark wall sign
Thickness: 11.2 mil

Shelf life: 1 year

Min application temperature: 10°C

Service temperature range: -40°C to 80°C
Free AUS Shipping over $175