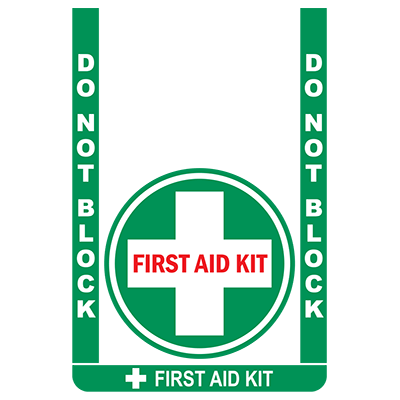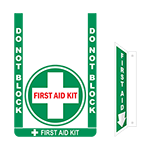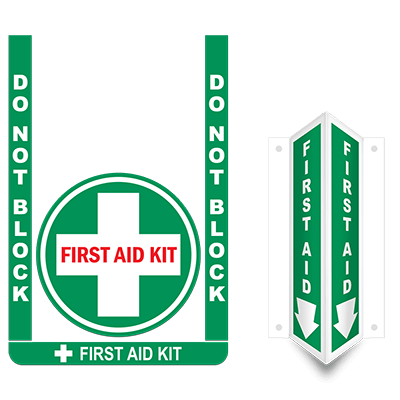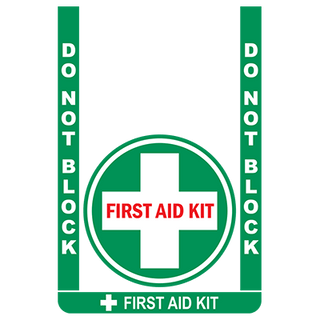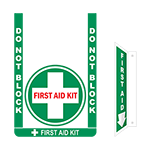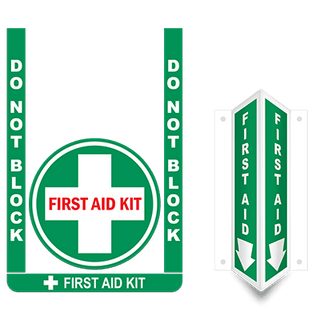 Successful pre-order.Thanks for contacting us!
First Aid Kit Floor Sign Bundle
Free shipping for online orders over&nbsp
$175.00
Clearly guide personnel to locations of first aid kits in your facility. This kit supports compliance with 29 CFR 1910.151 and ANSI/ISEA Z308.1-2015 for mandatory ready availability of first aid supplies and kits.
KIT DETAILS
One 457.2 mm diameter circular laminated floor sign
Two 63.5 mm x 914.4 mm lines
One 63.5 mm x 609.6 mm line with rounded corners
One optional 2 way (101.6 mm x 457.2 mm) or
3 way (190.5 mm x 304.8 mm) wall sign
Thickness: 11.2 mil
Shelf life: 1 year
Min application temperature: 10°C
Service temperature range: -40°C to 80°C
Free AUS Shipping over $175