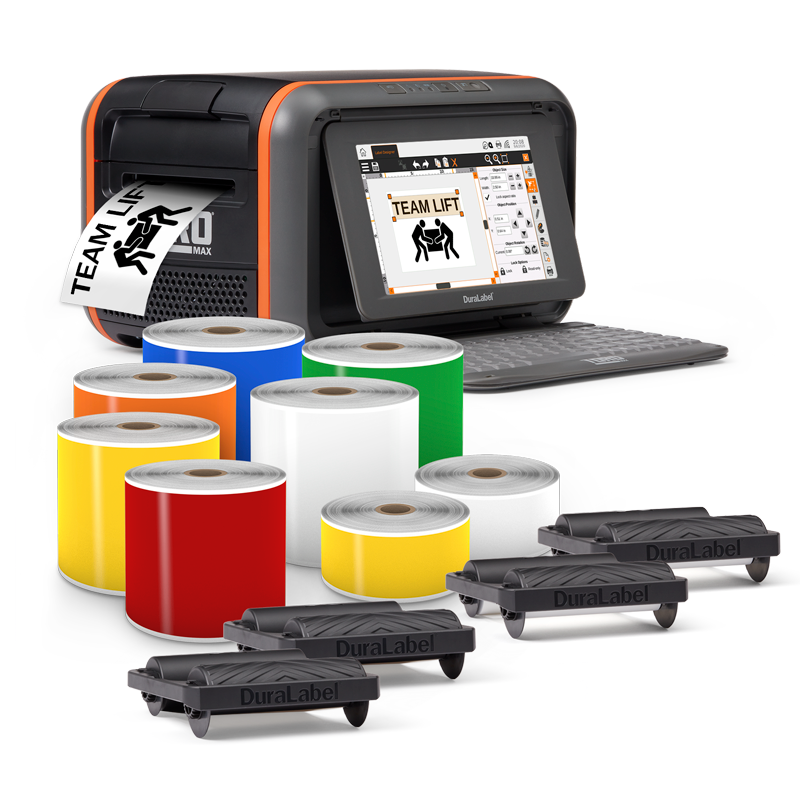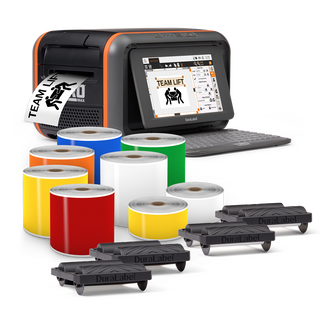 Successful pre-order.Thanks for contacting us!
DuraLabel Toro Max Starter Kit
Free shipping for online orders over&nbsp
$175.00
Get everything you need to create the safety signs and labels your facility needs. This preassembled kit lets you expand your supply options and spend less than you would on individual supplies. The Toro Max printer comes with a 5 year warranty.
What's included in this kit:
1 x DuraLabel Toro Max Printer
1 x 50mm x 42m White Premium Vinyl Tape
1 x 50mm x 42m Yellow Premium Vinyl Tape
1 x 100mm x 42m White Premium Vinyl Tape 
1 x 100mm x 42m Blue Premium Vinyl Tape
1 x 100mm x 42m Green Premium Vinyl Tape
1 x 100mm x 42m Yellow Premium Vinyl Tape
1 x 100mm x 42m Orange Premium Vinyl Tape
1 x 100mm x 42m Red Premium Vinyl Tape
2 x 100mm x 110m Black Premium Ribbon
2 x 100mm x 110m White Premium Ribbon
Free AUS Shipping over $175