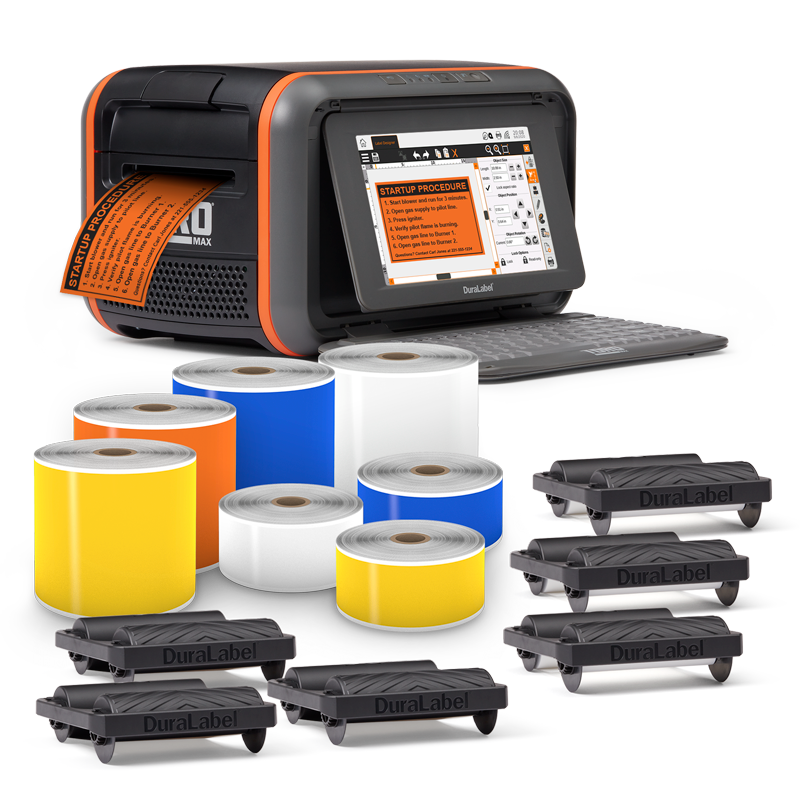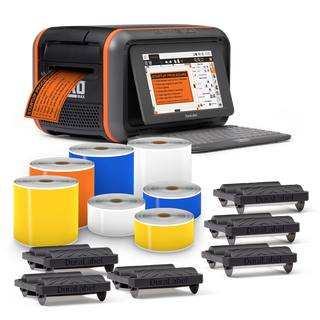 Successful pre-order.Thanks for contacting us!
DuraLabel Toro Max Kaizen Kit
Free shipping for online orders over&nbsp
$175.00
Get everything you need to enable continual improvement with custom, on-demand labels and signs. This preassembled kit lets you expand your supply options and spend less than you would on individual supplies. The Toro Max printer comes with a 5 year warranty.
What's included in this kit:
1 x DuraLabel Toro Max Printer
1 x 50mm x 42m White Premium Vinyl Tape
1 x 50mm x 42m Blue Premium Vinyl Tape
1 x 50mm x 42m Yellow Premium Vinyl Tape
1 x 100mm x 42m White Premium Vinyl Tape
1 x 100mm x 42m Blue Premium Vinyl Tape
1 x 100mm x 42m Yellow Premium Vinyl Tape
1 x 100mm x 42m Orange Premium Vinyl Tape
3 x 100mm x 110m Black Premium Ribbon
3 x 100mm x 110m White Premium Ribbon
Free AUS Shipping over $175