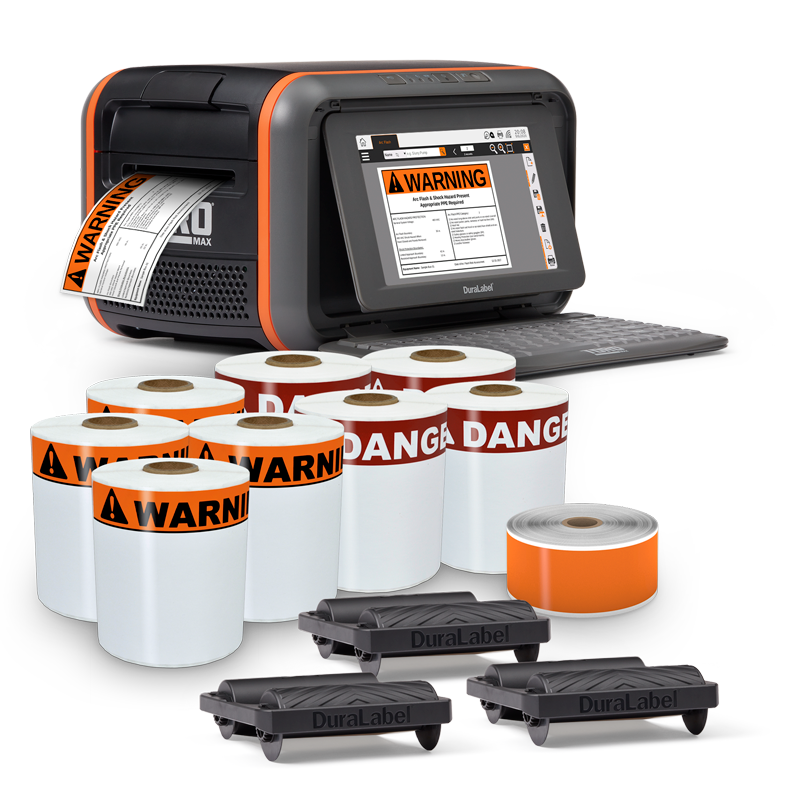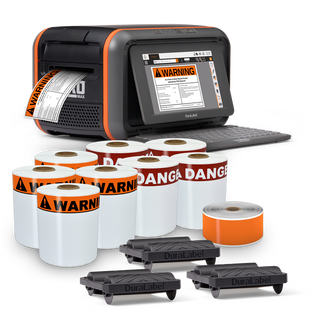 Successful pre-order.Thanks for contacting us!
DuraLabel Toro Max Arc Flash Outdoor Kit
Free shipping for online orders over&nbsp
$175.00
Get the essential supplies you need to quickly produce outdoor Arc Flash and OSHA safety labels. This kit includes our mobile DuraLabel Toro Max printer, labelling software LabelForge PRO, and industrial-strength supplies. The Toro Max printer comes with a 5 year warranty.
What's included in this kit:
1 x DuraLabel Toro Max Printer
1 x 50mm x 42m Orange Premium Vinyl Tape
4 x 100mm x 150mm Outdoor "WARNING" Label Rolls (200 Labels/Roll)
4 x 100mm x 150mm Outdoor "DANGER" Label Rolls (200 Labels/Roll)
3 x 100mm x 110m Black Premium Ribbon
Free AUS Shipping over $175